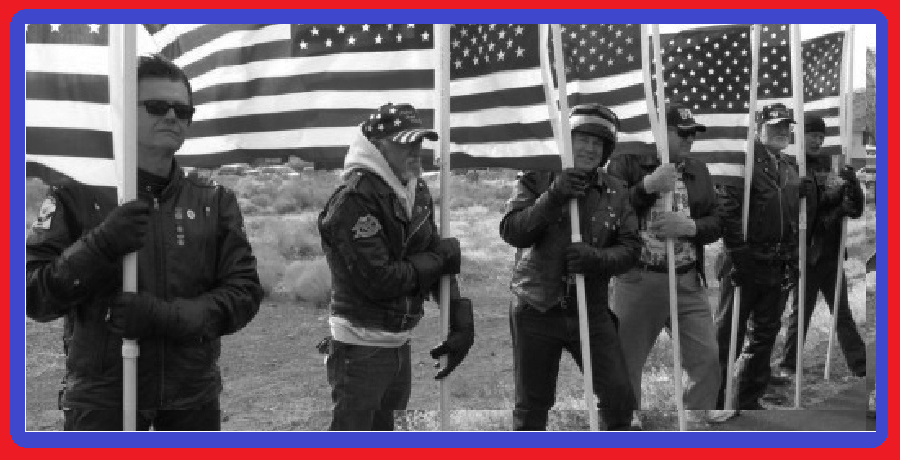 Patriot Guard Riders of Southern Utah
Utah State Ride Captain - Ken Donaghy - (801) 726-9899
Southern Utah Ride Captain - JR Lehmkuhl - (651) 230-8313
Facebook Page for PGR of Southern Utah!

SEND EMAIL!
Table of Contents
PGR flag line at Donald Tait Mission.

Pearl Harbor Veterans Honored at Ivins Vets Home.

Salt Lake Tribune article on memorial to fallen fire fighter.

Spectrum article on donation to Veteran's Nursing Home

Southern Utah Neighbors article on PGR

Pool Table Donation to Ivins Veteran's Nursing Home

PGR at the American Legion Memorial Day Ceremony in Washington City.

PGR at the Ribbon-Cutting at Ivins Veteran's Nursing Home.

Patriot Guard Video..(Turn on speakers!)

Armed Forces Celebration at the Warbirds Museum at St. George Airport, May 11, 2013.

December 7, 2012 Pearl Harbor Memorial

December 7, 2012 Pearl Harbor Memorial photo gallery

9-11 Vigil at Staheli Farm

Sept. 11th Vigil

Comanche War Horse Memorial

Meet in the Heat Motorcycle Ride

Flag Donation by Lowe's Home Improvement

Cantonwine Funeral Mission - April, 2012

YouTube Video: Donald B. Garrick Mission

Hafen Funeral Mission

Apache Helicopter Tour

Youtube video: Veteran's Day Parade and Sun River Honor Park Dedication


To join the Patriot Guard or get more info from the National PGR Website, go to: Patriot Guard Website